When we visit Chris' family in St. Louis my top place to visit is the City Museum. I will never get tired of this museum and each time we visit I notice something I hadn't noticed before.
A pair of tired adults taking a snooze.
Bob Cassilly was the visionary behind this amazing experience. St. Louis is so lucky to have been blessed with such an incredibly talented person.
Bob Cassilly was killed back in September of 2011 when a bulldozer he was driving fell down a hill at Cementland (another place that he was transforming into a wonderland).
Rest In Peace to St. Louis' creative genius.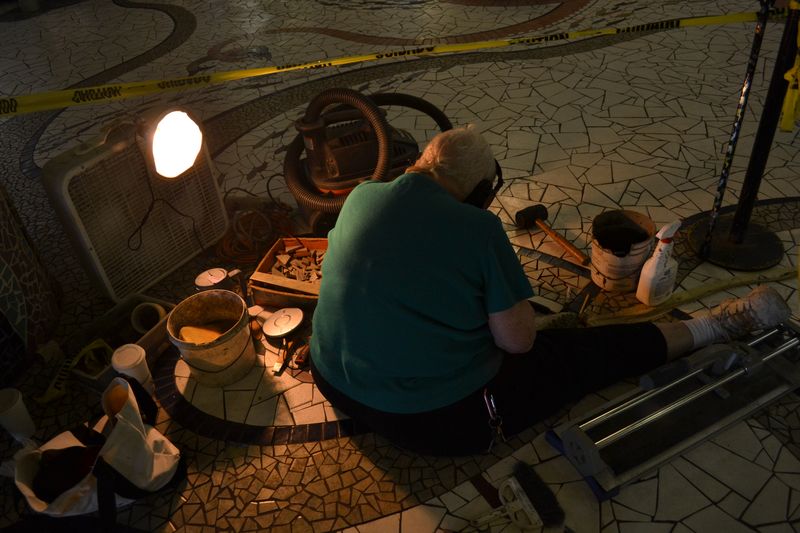 Fun house mirror with giant chair looming in the background.
Fun house mirror with giant ice cream cone looming in the background.
Everyone should have a copy of this poster hanging on their wall.
I once had an old friend say to me I don't know whether to be like so and so, her other old friend or to be like you, meaning me. I said don't try to be like either of us, be yourself.
This post was originally published on August 5, 2013.